Below you will find information on my academic publications completed and in progress.
---
Books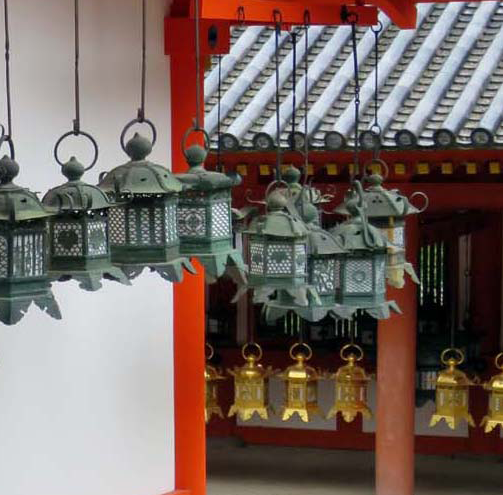 My current book project, tentatively titled The Casters of Kawachi: Artisans and the Production of Medieval Japan, examines the history of metal caster organizations in medieval Japan (1185-1603). Using textual, material, and archaeological evidence, I uncover the history of the famed Kawachi metal casters (modern-day Osaka), whose lived and legendary histories became a touchstone for various caster groups to claim technical and social preeminence and curate strategic ties to influential patrons over the centuries. The Casters of Kawachi will help us to reconsider how a society viewed as largely hierarchical and dominated by the court and military elite was dependent on the material labor and social buy-in of producers who occupied crucial and fluid socioeconomic roles in society.
---
Scholarly Articles
"Taking the Fight for Japan's History Online: The Ramseyer Controversy and Social Media." The Asia-Pacific Journal: Japan Focus 19, no. 22:3. December 1, 2021.
 
"An Entrepreneurial Aristocrat: Matsugi Hisanao and the Forging of Imperial Service in Late Medieval Japan." Monumenta Nipponica 75, no. 2 (2020): 241-279.
---
Essays and Other Publications
"Recent Developments in Digital Japanese Studies." International Institute for Asian Studies Newsletter 92 (Summer).
 
"Bronze Bell." Perspectives on History, The American Historical Association. February 24, 2022.
 
"Taking the Fight for Japan's History Online." Critical Asian Studies. October 12, 2021.
 
"Surveying Premodern Historians of Japan: Past, Present, and Future Directions of the Field." #AsiaNow. June 21, 2021.
 
"Ramseyer and the Right-Wing Ecosystem Suffocating Japan." Tokyo Review. May 30, 2021.
 
《巻頭言》「デジタル・シフトとデジタル日本研究の未来」 (The 'Digital Shift' and the Future of Digital Japanese Studies), 人文情報学月報 / Digital Humanities Monthly 115-1 (2021). [English version]
 
"Prologue." Asiadémica 10 (2017): 7-9.
---
Translations
Itō Keisuke. "Why Were There No Severe Famines in Fourteenth-Century Japan? Social Change, Resilience, and Climatic Cooling." Monumenta Nipponica 73, No. 2 (2019): 187-212. [Link]
 
Takagi Kiyoko. "Emperor Kōken," "Emperor Shōtoku," "Emperor Meishō," "Emperor Go-Sakuramachi." In Hachinin no jotei (The Eight Female Emperors of Japan: A Brief Introduction to their Lives and Legacies). Tokyo: Fuzambō International, 2005. Publication in English by Fuzambō International.
---
Reviews
William Wayne Farris. A Bowl for a Coin: A Commodity History of Japanese Tea. H-net Reviews (Feb 2021).
 
"Bodies and Structures." Reviews in Digital Humanities 1, no. 10 (Oct 2020).
---